DR. GRAHAM BALDWIN
DENTIST
Dr. Baldwin has been working as a dentist in Beaverton since 1986. Prior to moving to Beaverton he also worked in Pefferlaw and northern Ontario. He attended the University of Guelph and graduated from the University of Toronto with a degree in dentistry.
Dr. Baldwin and his wife Patricia have four children and one dog. Some of his interests are reading, tennis, golf and a variety of outdoor activities. He enjoys all aspects of dentistry and actively pursues continuing education courses in order to advance his skills and knowledge. Currently he has memberships in the Canadian Dental Association, the Royal College of Dental Surgeons and is a Councillor with the Ontario Dental Association. It is his belief that modern dentistry can provide a comfortable and relaxing experience while meeting the cosmetic and functional needs of our patients.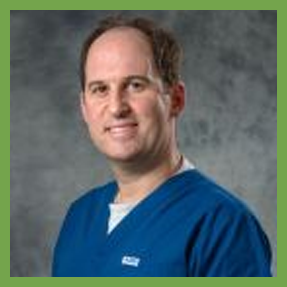 DR. MICHAEL HANDLER
DENTIST
Dr. Handler is a 1993 graduate of the Faculty of Dentistry, University of Toronto and a member of the Ontario Dental Association.
Since graduation, he has been working in private practice in both Toronto and Beaverton. He has been proudly practicing in the Beaverton community since 1995. Dr. Handler is married with three kids that keep him very busy. He has an interest in baseball, canoeing, and looks forward to playing his weekly hockey game.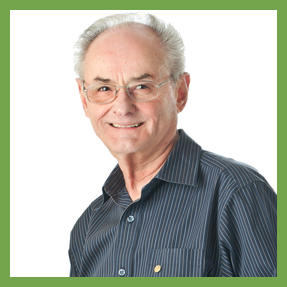 DR. BARRY HANSER
DENTIST
Dr Hanser has recently celebrated 53 years of dentistry. He graduated from the Faculty of Dentistry, University of Toronto in 1957. Dr Hanser, a dedicated and well respected dentist has been treating our local residents since 1979, providing general dentistry and orthodontics.
He enjoys travelling the world with his lovely wife Joann and is very proud of his 13 grandchildren.
DR. ANDREW ABRAMOWICZ
DENTIST
Dr. Abramowicz joined the team at the Beaverton Dental office in 2012. A graduate of Queens university and the University of Toronto, Andrew devoted his career to the dental health with a dedication to upgrading his skills through continuing education and maintaining a technologically advanced dental practice. Aside from joing the Beaverton Dental Office, Dr. Abramowicz also and actively practices at the Manor Dental Centre in Sutton Ontario.
DR. TOMAS RYAN
DENTIST
---
DR. SARA KHOJASTEH
DENTIST
Dr. Sara Khojasteh completed her undergraduate studies in Human Physiology and obtained her Honours Bachelor of Science from the University of Toronto. She then continued her journey and was accepted into the dentistry program at the University of Toronto, where she completed her studies graduating with honours. Dr. Sara previously practiced dentistry in Brantford and Waterloo before joining the Beaverton Dental Office. She always strives to make her patients' dental experiences comfortable and enjoyable.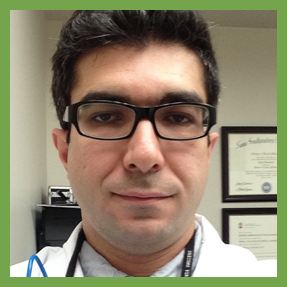 DR. AMIR SAYAR
DENTIST
Dr. Amir Sayar received a Doctorate of Dental Surgery(DDS) from both University of Toronto, Faculty of Dentistry and Beheshti University. He has been practicing dentistry for more than ten years.
Dr. Sayar enjoys all aspects of dental services, with extensive experience in catering to the dental needs of the entire family. He is eager to learn and is always updating his proficiency through regular participation in continuing education courses. Dr Sayar is caring, approachable, and committed to thorough quality of care. Dr Sayar joined the Beaverton Dental Office team in 2015 & holds membership of The Royal College of Dental Surgeons of Ontario, Ontario Dental Association, Canadian Dental Association, membership and fellowship of international Congress of Implantologists, and Academy of General Dentistry.
In his spare time, he enjoys cycling, soccer, skiing, outdoor activities and spending time with family and friends.
KAREN V.
HYGIENIST
Karen started her career in dentistry as a dental assistant in 1986 then returned to school and graduated as a Registered Dental Hygienist in 1991 from Canadore College. Karen joined the Beaverton Dental Office in 1993, working part time and now works with the practice full time. Karen grew up in the Beaverton area and lives here still with her husband and three busy children.
LINDA B.
HYGIENIST
Linda started with the Beaverton Dental Office in 1990. Graduating first as a certified dental assistant in 1988, she returned to Seneca College in Toronto to complete the dental hygiene program in 1989. Born and raised in the Beaverton area, Linda enjoys caring for local residents and friends. Linda is committed to helping her clients achieve optimal oral health as she feels this is an important part of overall wellness. Linda stays current by attending continuing education courses throughout the year and takes pride in sharing that new knowledge with her patients. Linda resides a short drive north with her husband and three busy teenagers. She enjoys reading, running and cheering on the teams at various sporting venues.
JANE D.
HYGIENIST
Jane has been a part of the Beaverton Dental Team for over 25 years. Graduating, with Honours, from George Brown College for Restorative Dentistry in 1981.
Jane moved to Niagara on the Lake with her two daughters, two dogs and a horse and commute to Beaverton every other week to practice Orthodontic and Restorative dentistry in Beaverton.
KAYLA D.
HYGIENIST
Kayla graduated from Cambrian College in 2010, as a Dental Hygienist. Knowing she wanted to become a Dental Hygienist as a child, she thrives to make children's visits extra special making them very comfortable. Kayla believes her success is a direct result of interacting and understanding the patients needs first. Kayla has a passion for learning and continually strives to keep up to date in her profession. When Kayla is not seeing patients, loves spending time with her family, friends, listening to country music and enjoying the outdoors.
MARCY M.
HYGIENIST
Marcy attended Durham College for General Sciences in 2007, she then continued onto the Dental Assisting program. With a desire to learn more about the dental field, Marcy made the decision to return to the Dental Hygiene program and graduated in 2011. Since finishing school, Marcy has worked as a dental assistant, hygienist, receptionist and also learned a great deal about orthodontics. In her spare time she is either reading or watching some sort of sporting event, hockey and football being at the top of her list. Marcy started at the Beaverton Dental Office in October 2013 and divides her day working in many departments at the office.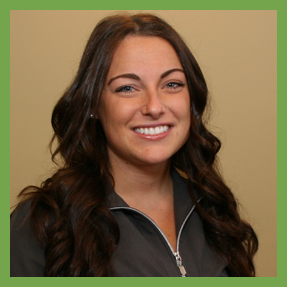 SHAYLA D.
HYGIENIST
Shayla graduated as a Dental Hygienist in 2015 from Georgian College. Shayla has had the opportunity to experience a variety of different offices through temporary positions, and feels that this has not only opened her eyes even larger in the World of Dentistry, but has also helped her to become familiar with the type of office structure, and team that she would want to be a part of. Since finding her home with us, she could not be more excited to work alongside all staff to continue providing client care through education, comfort, and efficiency.
Shayla has lived in the Pefferlaw area her whole life and is thrilled to be providing the best possible oral health care to those in her community.
KELSEY M.
HYGIENIST
Kelsey got her first taste of the dental world during her high school co-op in 2012. From there she was hooked. Deciding to enroll in Georgian College's Pre-Health Sciences course it was clear this was the path for her. During the summer months and breaks in courses, Kelsey continued with the Manor Dental Centre as a part time hygiene Coordinator. In 2014, after graduating the Pre-Health course, Kelsey enrolled in the Dental Hygiene program also at Georgian College. Kelsey shifted her role as hygiene coordinator from the Sutton location to the Beaverton Dental office while she continued to focus on her studies. After graduating in 2016, Kelsey is excited and eager to begin her career as a Registered Dental Hygienist and remain in the Beaverton Dental Office. Kelsey has lived in Pefferlaw with her family her entire life. Enjoys animals, catching up on her reading and travelling. Kelsey is looking forward to working with the patients of the clinic, assisting them in attaining and maintaining their oral health goals.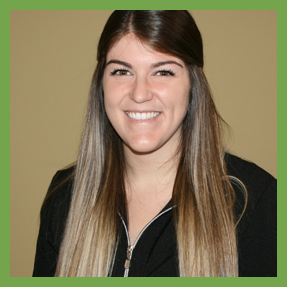 BROOKE H.
HYGIENIST
Brooke attended Georgian College and graduated the Dental Assisting and Pre-Health Science courses in 2014. Brooke then worked in a variety of offices gaining experience in the Georgina area as a Dental Assistant. In the fall of 2014, Brooke returned to Georgian College where she began her journey to become a Registered Dental Hygienist. Joining the Beaverton Dental Office in early 2015, Brooke worked as a part time Dental Assistant throughout her studies. Since graduating the Dental Hygiene program in 2016, Brooke has shifted her role with us and now works as a Dental Hygienist. Brooke has lived in Sutton her entire life with her family on their farm. Brooke cares about people, their oral health, and is always eager to learn new things and be part of an amazing team like Beaverton. Brooke is looking forward to her new role, helping patients achieve and maintain excellent oral health.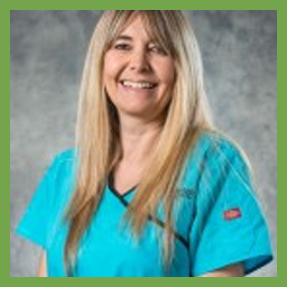 LIANNE
ASSISTANT
Lianne graduated from the dental assistant program at Career Canada College, Toronto in 1987. She has over 25 years experience in the dental field. She started her dental career working full-time as a chair side assistant and dental receptionist in the Keswick and Newmarket area. After growing up in Newmarket she decided to move to Beaverton to buy her first home. After starting a family she later joined the Beaverton Dental Team in 1992. Lianne has two grown daughters. Outside the office she enjoys camping and hiking in the Muskoka's with her husband and their two dogs.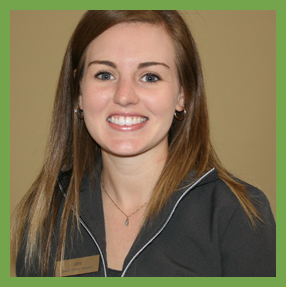 AMY C.
ASSISTANT
Amy graduated from the dental assistant program at Georgian collage in 2012, she has been working in the dental field for over 4 years,she has experience in assisting both in general dentistry and in dental specialties. Amy loves working with people and educating her patients so they feel more comfortable during their visit. In her spare time she enjoys baking, cake decorating and spending time with her family and friends.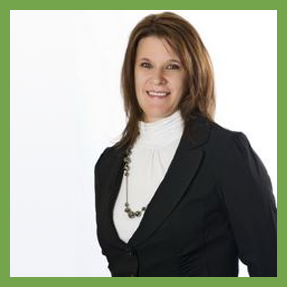 LORENE M.
CLINIC COORDINATOR
Lorene originally joined Dr. Abramowicz' Sutton office in 2000. Previously working in retail management she decided it was time for a change. Being an active patient at Dr. Abramowicz's Pefferlaw office, she began working with the administration team at The Manor Dental Centre learning all about dentistry. Over the years, Lorene has expanded her role, working as the lead administrator, treatment coordinator, and overall office organizer. Lorene has now stepped away from the day to day duties of the front desk and is travelling between the offices Dr. Abramowicz currently owns, to ensure all systems are running smoothly and efficiently. Lorene is also a software consultant and trainer with Dr. Abramowicz's dental software company where she has the opportunity to assist other dental offices to increase the patient experience. Living in Georgina where her and her husband raised their two children, you may see Lorene around town enjoying the local shops and community events.
LINDSEY S.
TREATMENT COORDINATOR
Lindsey completed the Dental Assisting course in 2015 at Trillium College & began working as both a chair side assistant and front desk administration team member in Port Perry. Gaining this experience helped her decide that administration/treatment Coordination was the direction she wished to pursue further.
Lindsey joined our Pefferlaw Dental Centre as a front front desk administrator in 2016 and enjoys the small town friendly office feel. After a year in our Pefferlaw location, Lindsey is now using her additional skills and joined the Beaverton Dental Office in 2017. Currently residing in Port Perry, when not at work, you can find her keeping active or spending time with her friends and family.
CHRISTINE C.
TREATMENT COORDINATOR
---