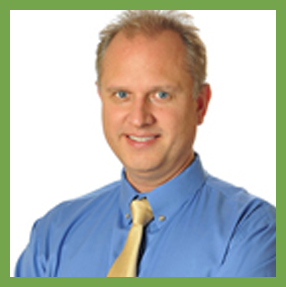 DR. ANDREW ABRAMOWICZ
DENTIST/OWNER
Dr. Abramowicz joined the team at the Beaverton Dental office in 2012. A graduate of Queens University and the University of Toronto, Andrew devoted his career to dental health with a dedication to upgrading his skills through continuing education. Aside from joining the Beaverton Dental Office, Dr. Abramowicz also and actively practices at the Manor Dental Centre in Sutton Ontario.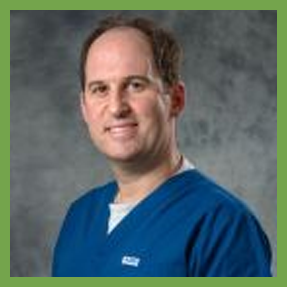 DR. MICHAEL HANDLER
DENTIST
Dr. Handler is a 1993 graduate of the Faculty of Dentistry, University of Toronto and a member of the Ontario Dental Association.
Since graduation, he has been working in private practice in both Toronto and Beaverton. He has been proudly practicing in the Beaverton community since 1995. Dr. Handler is married with three kids that keep him very busy. He has an interest in baseball, canoeing, and looks forward to playing his weekly hockey game.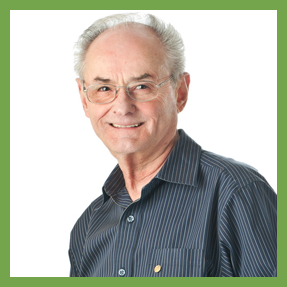 DR. BARRY HANSER
DENTIST
Dr Hanser has recently celebrated 62 years of dentistry. He graduated from the Faculty of Dentistry, University of Toronto in 1957. Dr Hanser, a dedicated and well respected dentist has been treating our local residents since 1979, providing general dentistry and orthodontics.
He enjoys travelling the world with his lovely wife Joann and is very proud of his 13 grandchildren.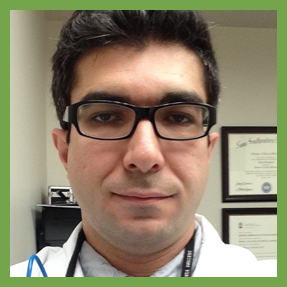 DR. AMIR SAYAR
DENTIST
Dr. Amir Sayar received a Doctorate of Dental Surgery(DDS) from both University of Toronto, Faculty of Dentistry and Beheshti University. He has been practicing dentistry for more than ten years.
Dr. Sayar enjoys all aspects of dental services, with extensive experience in catering to the dental needs of the entire family. He is eager to learn and is always updating his proficiency through regular participation in continuing education courses. Dr. Sayar is caring, approachable, and committed to thorough quality of care. Dr Sayar joined the Beaverton Dental Office team in 2015 & holds membership of The Royal College of Dental Surgeons of Ontario, Ontario Dental Association, Canadian Dental Association, membership and fellowship of international Congress of Implantologists, and Academy of General Dentistry.
In his spare time, he enjoys cycling, soccer, skiing, outdoor activities and spending time with family and friends.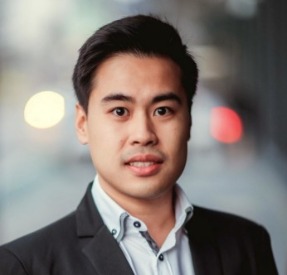 Dr. Daniel Sou
DENTIST
Dr. Daniel Sou obtained his Bachelor of Science degree with distinction from Univerity of Waterloo. His passion for dentistry and to travel around the world led him to Australia, where he completed his Doctor of Dental Surgery Degree at the University of Melbourne.
Dr. Sou was born in Brazil and grew up in Toronto. He is well known for his caring, friendly, and outgoing personality. He is dedicated to provide comprehensive, personalized dental care tailored to the patient's needs.
Prior to graduation, he volunteered in several outreach programs providing dental care to the underpriviledged in Vietnam and Philippines. These challenging, rewarding experiences have enhanced his interest in preventative, and restorative dentistry. His dental philosophy, strongly revolves around disease prevention and providing conservative dental care.
Dr. Sou is extensively involved in continuing education programs to further his dental knowledge and skills in order to provide best quality of care for his patients. He is a member of Canadian Dental Association, Ontario Dental Association, and Australian Dental Association.
Outside of dentistry, Daniel loves spending time with friends and family. He also enjoys hiking, travelling, and chasing after tasty food all around the world.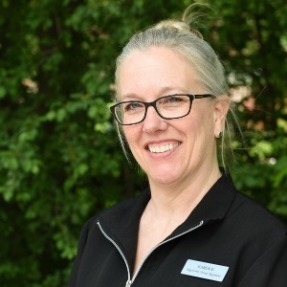 KAREN V.
HYGIENIST
Karen started her career in dentistry as a dental assistant in 1986 then returned to school and graduated as a Registered Dental Hygienist in 1991 from Canadore College. Karen joined the Beaverton Dental Office in 1993, working part time and now works with the practice full time. Karen grew up in the Beaverton area and lives here still with her husband and three busy children.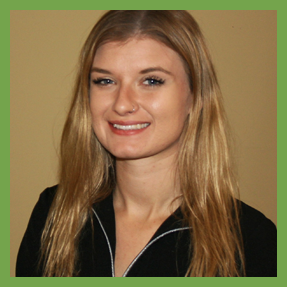 KELSEY M.
HYGIENIST
Kelsey got her first taste of the dental world during her high school co-op in 2012. From there she was hooked. Deciding to enroll in Georgian College's Pre-Health Sciences course it was clear this was the path for her. During the summer months and breaks in courses, Kelsey continued with the Manor Dental Centre as a part time hygiene Coordinator. In 2014, after graduating the Pre-Health course, Kelsey enrolled in the Dental Hygiene program also at Georgian College. Kelsey shifted her role as hygiene coordinator from the Sutton location to the Beaverton Dental office while she continued to focus on her studies. After graduating in 2016, Kelsey is excited and eager to begin her career as a Registered Dental Hygienist and remain in the Beaverton Dental Office. Kelsey has lived in Pefferlaw with her family her entire life. Enjoys animals, catching up on her reading and travelling. Kelsey is looking forward to working with the patients of the clinic, assisting them in attaining and maintaining their oral health goals.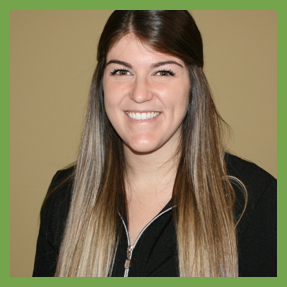 BROOKE H.
HYGIENIST
Brooke attended Georgian College and graduated the Dental Assisting and Pre-Health Science courses in 2014. Brooke then worked in a variety of offices gaining experience in the Georgina area as a Dental Assistant. In the fall of 2014, Brooke returned to Georgian College where she began her journey to become a Registered Dental Hygienist. Joining the Beaverton Dental Office in early 2015, Brooke worked as a part time Dental Assistant throughout her studies. Since graduating the Dental Hygiene program in 2016, Brooke has shifted her role with us and now works as a Dental Hygienist. Brooke has lived in Sutton her entire life with her family on their farm. Brooke cares about people, their oral health, and is always eager to learn new things and be part of an amazing team like Beaverton. Brooke is looking forward to her new role, helping patients achieve and maintain excellent oral health.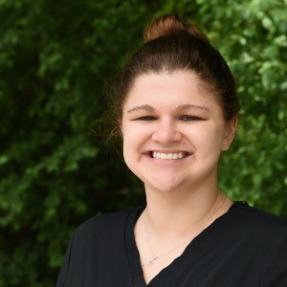 Ginny P.
HYGIENIST
Ginny Graduated from the Dental Hygiene program at Canadore College in 2017 and has just recently joined our team. As a newer graduate, she is excited to continue to learn about all aspects of dentistry and oral health. Ginny has lived in the Uxbridge area her entire life and enjoys swimming and travelling. Ginny is looking forward to working with our amazing team and helping our clients attain lasting oral health.
Tammy R.
HYGIENIST
Tammy has just recently joined our team. We are excited to have her join us in Beaverton with her many years of experience in the dental hygiene field. Tammy's full biography will be coming soon.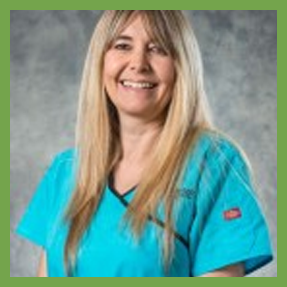 LIANNE
ASSISTANT
Lianne graduated from the dental assistant program at Career Canada College, Toronto in 1987. She has over 25 years experience in the dental field. She started her dental career working full-time as a chair side assistant and dental receptionist in the Keswick and Newmarket area. After growing up in Newmarket she decided to move to Beaverton to buy her first home. After starting a family she later joined the Beaverton Dental Team in 1992. Lianne has two grown daughters. Outside the office she enjoys camping and hiking in the Muskoka's with her husband and their two dogs.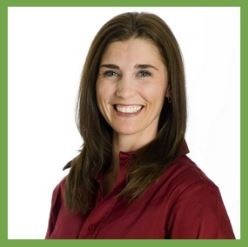 LAURA L.
ASSISTANT
Laura graduated the Level I Assisting Program from the Toronto School of Business in 1998. Over the years Laura has been fortunate enough to learn many different aspects of the dental field including implant and cosmetic procedures. Laura moved to Pefferlaw in 2005 with her husband and 2 children. In the spring of 2008 Laura joined the Manor Dental Centre Team as lead assistant as well as dividing her time to the administrative department. This allows her to have more time with her children and takes pride in providing the best dental care available to the community in which she lives.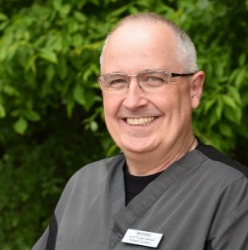 MICHAEL P.
ASSISTANT/TREATMENT COORDINATOR
Michael joined our Team in Fall of 2013, and brings a world of experience from his near 25 years in the dental field.He has been Certified Level 2 Dental Assistant since 1993, also a Certified Dental Treatment Coordinator since 2006. These all through the Ontario Dental Assistants Association. Michael has worked in many locations in Canada including 2 years in the Northwest Territories, 1 year in St Andrews New Brunswick, many years in Muskoka and the GTA and Northern Ontario.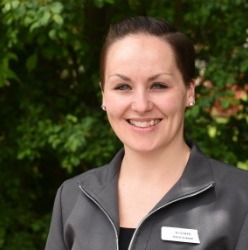 HEATHER D.
ASSISTANT
Heather joined our Team in 2018,
Heather grew up in the area and is a graduate of the Durham College Level II Dental Assistant Program. Heather has been a Level II Dental Assistant for over 6 years. Her favorite part of dentistry is seeing the results that cosmetic dentistry can do for her patients. Heather and her husband met at Brock High School. After moving away to attend post secondary and start their family together, they have recently moved back to Beaverton with their two children, Hayden and Ryleigh. When she is not at work Heather enjoys being active and spending time with family & friends.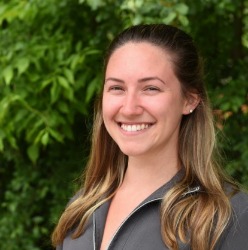 Tori S.
ASSISTANT
Tori joined the Beaverton Dental Office team in the fall of 2017. She is from the area and has been a patient at our Pefferlaw office her whole life. She graduated from Wilfrid Laurier University in 2016 and has found her passion for health and wellness here. Outside of our office Tori continues to study and works as a yoga instructor part time.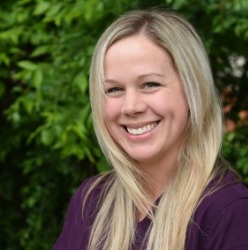 Carrie T.
ASSISTANT
Carrie graduated from the Dental Administration Program at Durham College as well as taking dental assisting courses. She has enjoyed over 10 years working in the dental industry as both a Treatment Coordinator and Hygiene Coordinator / Sterilization Technician. When Carrie is not at work she enjoys the outdoors, animals and farm life.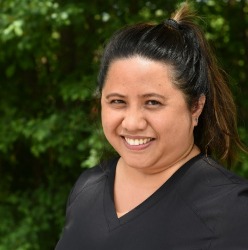 Lucille R.
ASSISTANT
Lucille joined our Team in May, 2019,
Lucille graduated from Dental Assisting Program in 2012. She's been working as Dental Assistant for 6 years in Toronto and just recently relocated to the Beaverton area. Lucille likes to help and encourage people to take care of their teeth and makes them feel comfortable during their visits. When she's not working, she likes to go camping, cottaging, and travelling with her family and friends. She enjoy dancing and attending fitness classes.
LORENE M.
CLINIC COORDINATOR
Lorene originally joined Dr. Abramowicz' Sutton office in 2000. Previously working in retail management she decided it was time for a change. Being an active patient at Dr. Abramowicz's Pefferlaw office, she began working with the administration team at The Manor Dental Centre learning all about dentistry. Over the years, Lorene has expanded her role, working as the lead administrator, treatment coordinator, and overall office organizer. Lorene has now stepped away from the day to day duties of the front desk and is travelling between the offices Dr. Abramowicz currently owns, to ensure all systems are running smoothly and efficiently. Lorene is also a software consultant and trainer with Dr. Abramowicz's dental software company where she has the opportunity to assist other dental offices to increase the patient experience. Living in Georgina where her and her husband raised their two children, you may see Lorene around town enjoying the local shops and community events.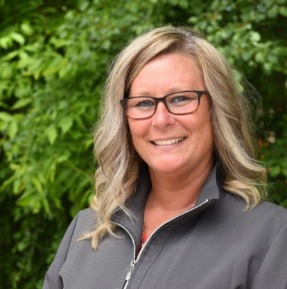 TRACY A.
TREATMENT COORDINATOR
Tracy joined the Beaverton Dental Office team in the fall of 2017. Tracy has lived in Georgina all of life and now resides in Beaverton with her husband and two children. Always enjoying the customer service, administrative side of her previous roles, Tracy was looking for a new challenge and dental seem like a great fit. Working closer to home in a fast paced, customer oriented role, Tracy feels she found the perfect fit.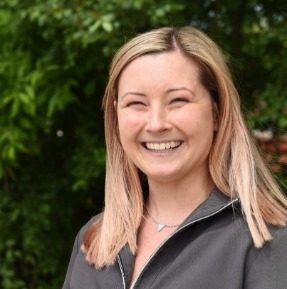 ERIN C.
TREATMENT COORDINATOR
Erin grew up in Toronto and worked at a children's dental specialist office in Vaughan for 3 years. Having a family cottage in this area and knowing it well she decided to make a change and moved to the country. Looking to stay in the dental field because she enjoys the interaction with patients and helping them with their dental health, Beaverton Dental was the perfect fit. Erin joined our team in August 2018.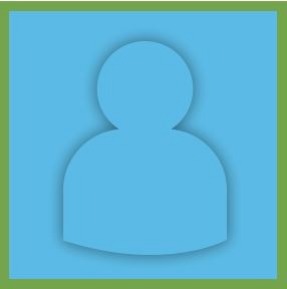 MARNI S.
TREATMENT COORDINATOR
Marni joined the Beaverton Dental Office team in the spring of 2018.
Marni resides in Fenelon Falls where she enjoys going for walks along the beaches with her puppy, while her husband daughter and kids join her on the weekends, with the intention of her hubby doing freedom 55 next year and permanently moving there as well. Marni strives to ensure our patients always feel 100% informed and comfortable during their visit. To her, there's nothing more gratifying than educating and helping patients overcome their dental fears.
In her spare time she is family oriented and loves to spend time with her family especially her 2 young Grandchildren. Alivia and Joshua!